Digital Selection is your international recruitment partner expert in the start-ups talent selection with a
tailor-made, performing and sustainable approach.
Based in 2 top European tech cities, Barcelona and Nantes, Digital Selection is specialized in these two fast-moving markets: Digital & Digital Health
We match the best talent with the most inspiring start-ups.
To stand among your trusted partners, we make the difference by ensuring a consistent and genuine follow-up at all times along your journey with us.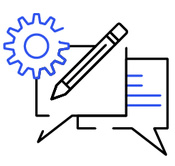 We are a human-centric recruiting team and we cultivate the quality of our relationship with each person we work with. We tailor our approach to the specific needs of each company and each candidate. We identify your personal and professional challenges to guide you towards the best choices.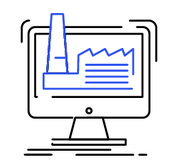 You are looking for new talents who have the right expertise in your sector? Backed by 15 years of experience in the digital sector, we speak the same language as our clients and candidates. Let us select the talents that match your needs and ambitions.
Your company is growing fast and you need to hire new team members quickly? We bring selected candidates shortly and work hand-in-hand with you through the recruitment process.
WE RECRUIT THESE PROFILES
We set up a continuous follow-up between companies and candidates throughout the recruitment process.
Identifying HR requirements
Sourcing best target profiles
Interviews and skills screening 

Top candidate(s) introduction 

Support until offer negotiation 

Proactive follow-up with candidates 
Dear companies and candidates, our team is pleased to offer you a personalized service. Tell us about your needs below and we will get back to you within 24 hours.